Maz Saber Affiliate program
How to earn a commission on the sales you generate and by the affiliates you refer
You have 3 ways to get a commission, -
To check all the mentioned below go to your affiliate Dashboard
-
In the Home Page of your Dashboard you can see a "5% discount code + sales affiliate link"
1-
Rabatt-Code:
When a customer uses this code they will get a 5% discount and your commission will be added to your account.
Once you sign-up a random code will be generated, You can easily customize this code by clicking "Change Code"
2- Sales affiliate link: If the customer entered our website using your link then any purchase he makes will be counted
3- Your Network: refer affiliates to the program and you will get 5% for every sale they make.
Go to your Dashboard and from there click on "Your Network" and you will find the referral link to invite other affiliates.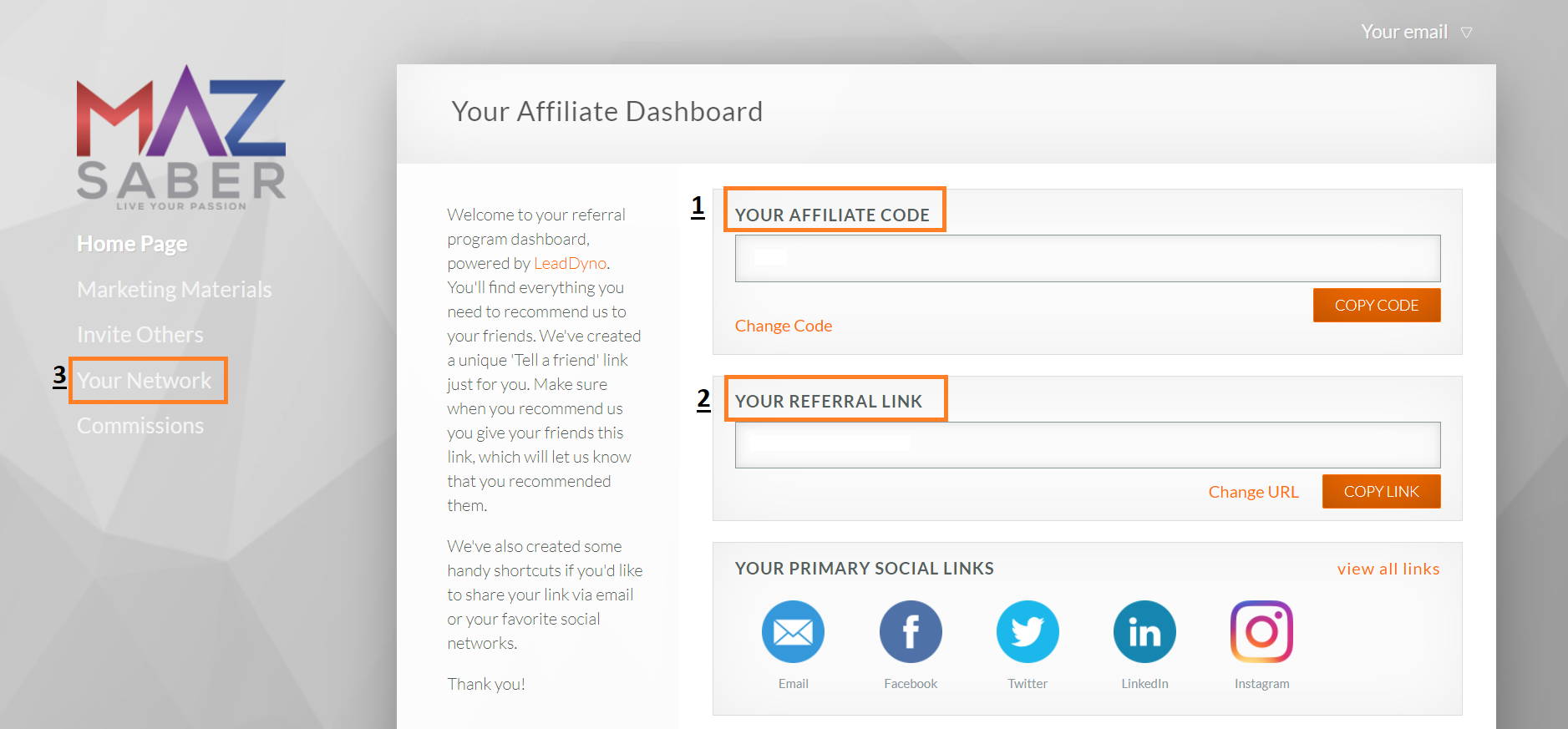 How and when will I be paid
Commission payouts are issued once a month within 5 business days in the next calendar month
Beispielsweise: if you generate 100 sales in April, you will be paid within the first 5 business days in May. We can pay you via PayPal.

We currently have 3 commission categories
1- Maz Premium lightsaber ( https://bit.ly/2S1ZRkr )
| | |
| --- | --- |
| Sales volume/month | Commission percentage |
| 1 to 9 sales/month | 12 % |
| 10 to 49 sales/month | 15 % |
| 50+ sales/month | 18 % |
2- All lightsabers excluding the above
| | |
| --- | --- |
| Sales volume/month | Commission percentage |
| 1 to 9 sales/month | 13.33 % |
| 10 to 19 sales/month | 18.87 % |
| 20+ sales/month | 22.22 % |
3- Standard 5% for Apparel